Dr. Cristina Zheng, PT, DPT, PCES, PP, PF1
In the U.S. today, women's health remains a poor outlier. Women's health and pelvic concerns are often under-recognized, misunderstood, disregarded, or blamed on stress, hormones, and even imaginations. My passion and goal are to bring awareness and a higher quality of healing to women who have pelvic health issues through a holistic approach of physical therapy and nutrition. I help my clients, who include women of all ages and stages of life, recover from sensitive issues of the pelvic floor so they can feel stronger, more resilient, empowered, and poised to tackle life throughout womanhood.
I believe that the majority of health issues are often contributed by multiple factors, from mental health to physical health to gut health. For this reason, I look at the person as a whole to get to the root of the issue. I have extensive training and knowledge in pelvic health and orthopedics. I am a certified Pregnancy & Postpartum Corrective Exercise Specialist, Pelvis Pro, and have completed Herman & Wallace's Pelvic Floor Level 1. Additionally, I have completed all coursework and training in Manual Therapy.
My educational background includes a Doctorate in Physical Therapy from the University of St. Augustine, and a Bachelor of Science in Microbiology, Immunology, and Molecular Genetics from UCLA.
In addition to helping my clients regain through lives, I am a mom that loves weightlifting, hiking, and playing soccer. I am also a dog mom of three Shiba Inus that never lets me forget to give them treats and belly rubs.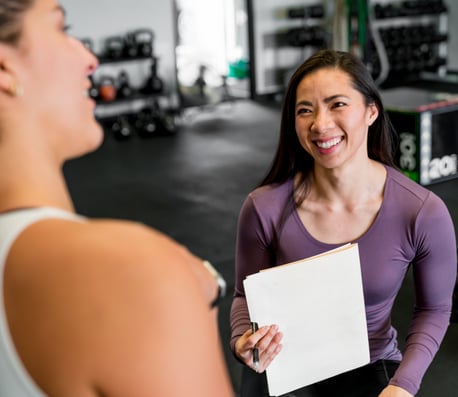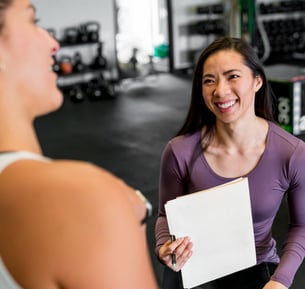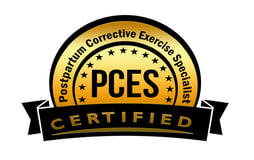 Pelvic Floor & Orthopedic Physical Therapist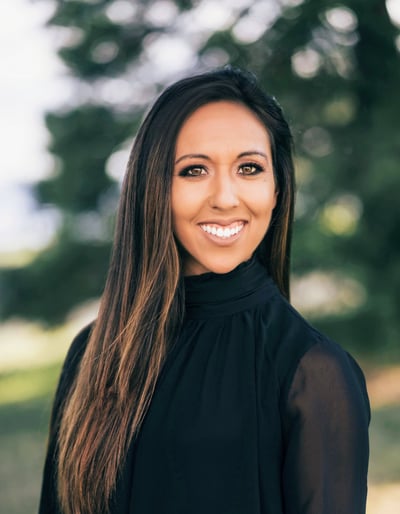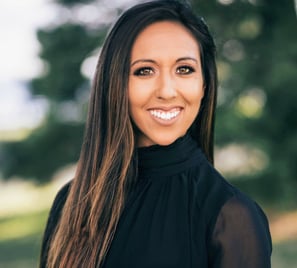 She brings her passion and expertise in nutrition from a holistic perspective, specifically Integrative and Functional Nutrition. Raised in the lush Pacific Northwest birthed a passion for health wellness at a young age.
With a background as a professional dancer, and Ironman triathlete I have always been fascinated by the human body, and its ability to withstand outside stressors, as well as perform when given the right conditions from the inside out.
Completing my Bachelor of Science in Physiology at Seattle Pacific University sparked a deeper passion for health and wellness and further led to a Master of Science in Integrative and Functional Nutrition. As a NASM-certified personal trainer, I bring a well-rounded and comprehensive approach to providing sound nutritional counseling to those from all walks of life.
Desiree Valdovinos, MS-IFN, NASM-CPT


"Healthy living isn't restrictive, it's healing. Your health is worth fighting for and eating whole, nutrient rich foods is an investment in you; for the body you want, the mind you want, and the life you deserve."
- Anonymous
To empower women to regain control of their lives through one-on-one care without the restraints of insurance companies. This allows us to provide the high quality and higher level of personalized care that women deserve at their comfort and convenience. We want to help women live their fullest lives!
Through community outreach seminars and workshops, we strive to shine the light on women's health issues that are often overlooked, ignored, or misunderstood, and to provide awareness of the care that is available.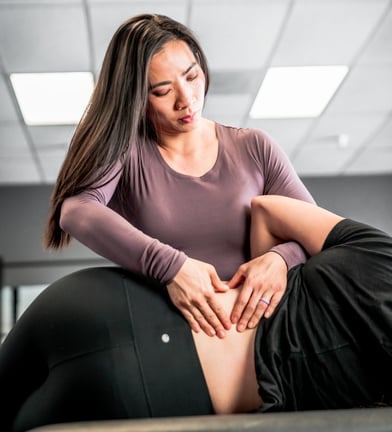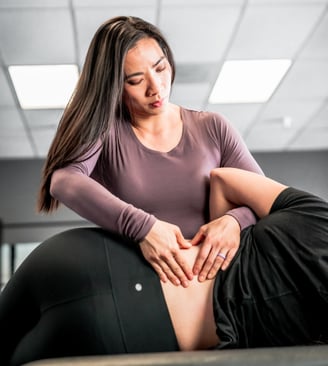 from pain and dysfunction
movement, strength, and function
Mission at Holistic Healing Physical Therapy